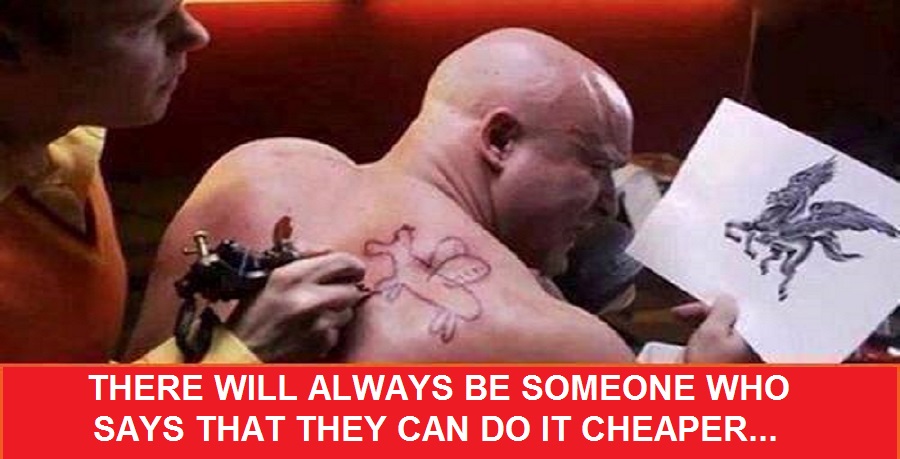 SPECIALIZING IN PROFESSIONAL, COST EFFECTIVE SOLUTIONS TO YOUR SAFE, GSA CONTAINER OPENING AND REPAIRS, AND COMMERCIAL LOCKSMITH/SECURITY RELATED PROBLEMS.
Safe Opening and Servicing
We open all types of safes! From Gun Safes, to High Security Safes, to ATMs, to GSA Containers and Vaults, we can handle it!

Whether you've forgotten your combination or your safe has malfunctioned, Bear Lock & Safe Service is equipped with the knowledge and tools to professionally open and repair your safe.
Whenever possible, depending on the type of safe and/or nature of a malfunction it's quite possible that we can open your safe without ever reaching for a drill. Sometimes though, that just isn't possible.
Unlike amateurs who will quote a "low-ball" price, then "learn as they go" - often destroying a customer's safe by turning it into "Swiss cheese" - if we do have to drill your safe, rest assured that it will be done in a professional manner, using the proper tools and knowledge acquired though years of experience, continuing education, and an extensive library of professional reference materials. And unlike a botched amateur opening, once we drill your safe it will still be repairable!
We've been in business for 27 years! And most of our clients are repeat customers. We opened the safe on the left about ten years ago for a local jeweler. When the safe on the right malfunctioned in 2014, guess who got called to open that one!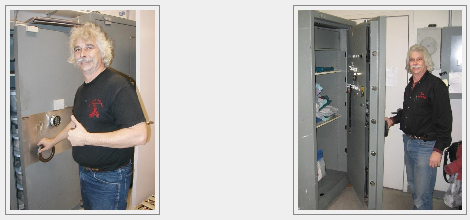 >>>>>Click here for how to get a price quote on opening your safe<<<<<
We have first hand experience with the following safes and locks...
A&B, AmSec, Allied-Gary, Alpine, Armor, Atlas, Bernadini, Bischoff, Brown, Cannon, Cary, Chatwood-Milner, Chubb, Collier, Corporate Security Systems, Diebold, Eclipse, EXL, FireFyter, FireKing, Fujitsu, Gardall, Gary, Giant, GlobaLoks, GSA Safes and File Cabinets, Hamilton, Hayman, Hermann, Herring Hall Marvin, Ilco, International, ISM, Johnson-Pacific, Kaba-Mas, Kaso, Knight, Kumahira, Kumihara, Kumihira, La Gard, Lefebure, Liberty, Lord, LP Locks, Mancini, McGunn, Meilink, MGM, Mosler, National, NCR, NKL, NL Locks, S&G, Sargent & Greenleaf, Schwab, Securifort, Sentry, SLS, Star, Tann, Tranax, Triton, US Security, Vector, Victor, Wincor-Nixdorf and many, many others.
Our Service Area:
Aberdeen, Abingdon, Annapolis, Baltimore, Bel Air, Beltsville, Bethesda, Bowleys, Quarters, Bowie, Brooklyn, Capitol Heights, Canton, Catonsville, Centreville, Chase, Chevy Chase, Clarksville, Cockeysville, College Park, Columbia, Crofton, Crownsville, Davidsonville, Dundalk, Dunkirk, Eastpoint, Edgemere, Edgewater, Edgewood, Elkridge, Elkton, Ellicott City , Fort Howard, Fort Meade, Essex, Federal Hill, Fells Point, Fort, Gaithersburg, Gibson Island, Glen Arm, Glen Burnie, Glenwood, Greenbelt, Gwynn Oak, Halethorpe, Hampstead, Hanover, Havre De Grace, Highlandtown, Hunt Valley, Hyattsville, Inner Harbor, Jarrettsville, Joppa, Lanham, Laurel, Linthicum, Lutherville, Marriottsville, Middle River, Millersville, Millers Island, North East, Northpoint, Nottingham, Odenton, Olney, Owings Mills, Parkton, Parkville, Pasadena, Perry Hall, Perryville, Phoenix, Pikesville, Randallstown, Reisterstown, Rockville, Rosedale, Savage, Severn, Severna Park, Silver Spring, Sykesville, Timonium, Towson, Westminster, White Marsh, Washington DC.